What are Lists?
Lists allow you to group the classes that you've saved to your profile based on a certain theme or a specific purpose. Think of it as your own personal, learning playlist!
Creating a List
If you don't have a list yet, creating one is easy! There are a few ways to go about it depending on where you are on the site. If you've already saved a bunch of classes and you want to organize them into lists, you can do so directly from the My Classes page. To get there, select My Classes in the top navigation (if you are not seeing this, you may need to log in to your account). Once there, you'll find the option to create a list as well as see any lists that you may have already created.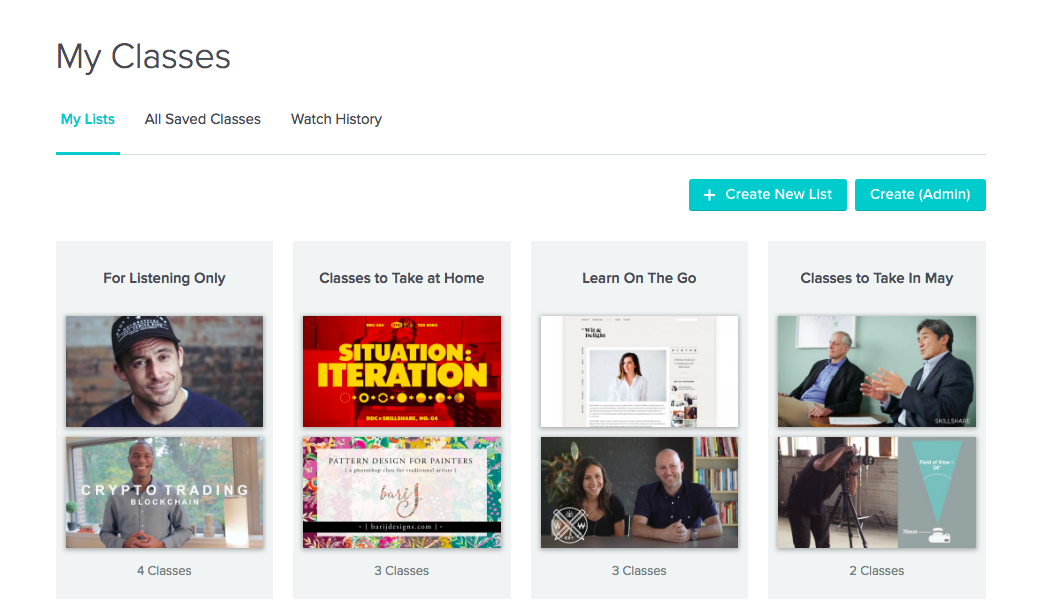 The other option for creating a list is to do it directly from a class page or from the Browse section of Skillshare. While looking at a class from the Browse page, simply hover over the class image and click on the Save icon that appears. When you're on a class page, you will simply need to click on the Save icon to get to the next step. Once you select Save, you will be given the option to create a new list or add it to an existing list. [Note: all classes you save will automatically be added to a tab entitled "All Saved Classes" as well]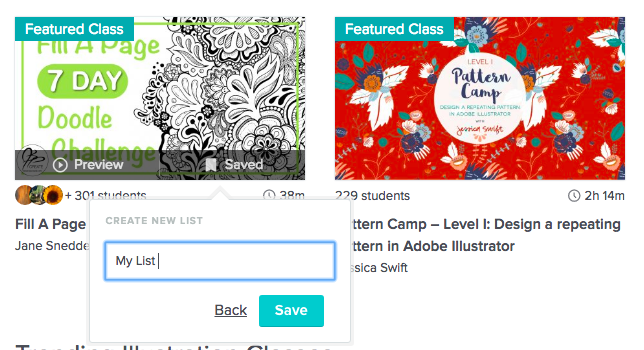 Editing a List
If you ever need to change the title, description, classes, or due date of a list, you can do that easily by selecting the list from your My Classes page then clicking the three dot icon to the right of the list title and selecting Edit List. This will bring up an editable view of the list.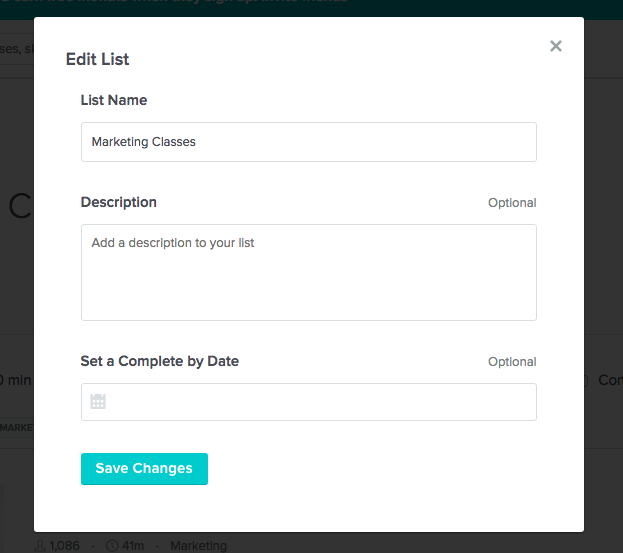 To remove a class from your selected list, click on the small icon to the right of the class and select Remove from List.