We are excited to announce our newest update to our Team Administration panel designed for all admins & owners to seamlessly manage user access on Skillshare For Teams.
Launching on June 2nd, this update will be available for Team Admins to use via their Team Administration page. To simplify the admin experience this update will feature three major changes:
An improved interface, making it more user-friendly for all admins.
The ability to search, filter, and sort your team members to effortlessly manage seat allocation.
Bulk action capabilities such as inviting, removing, or resending all pending invites with the click of a button.
To explore the new changes you can check out your new Team Admin panel here.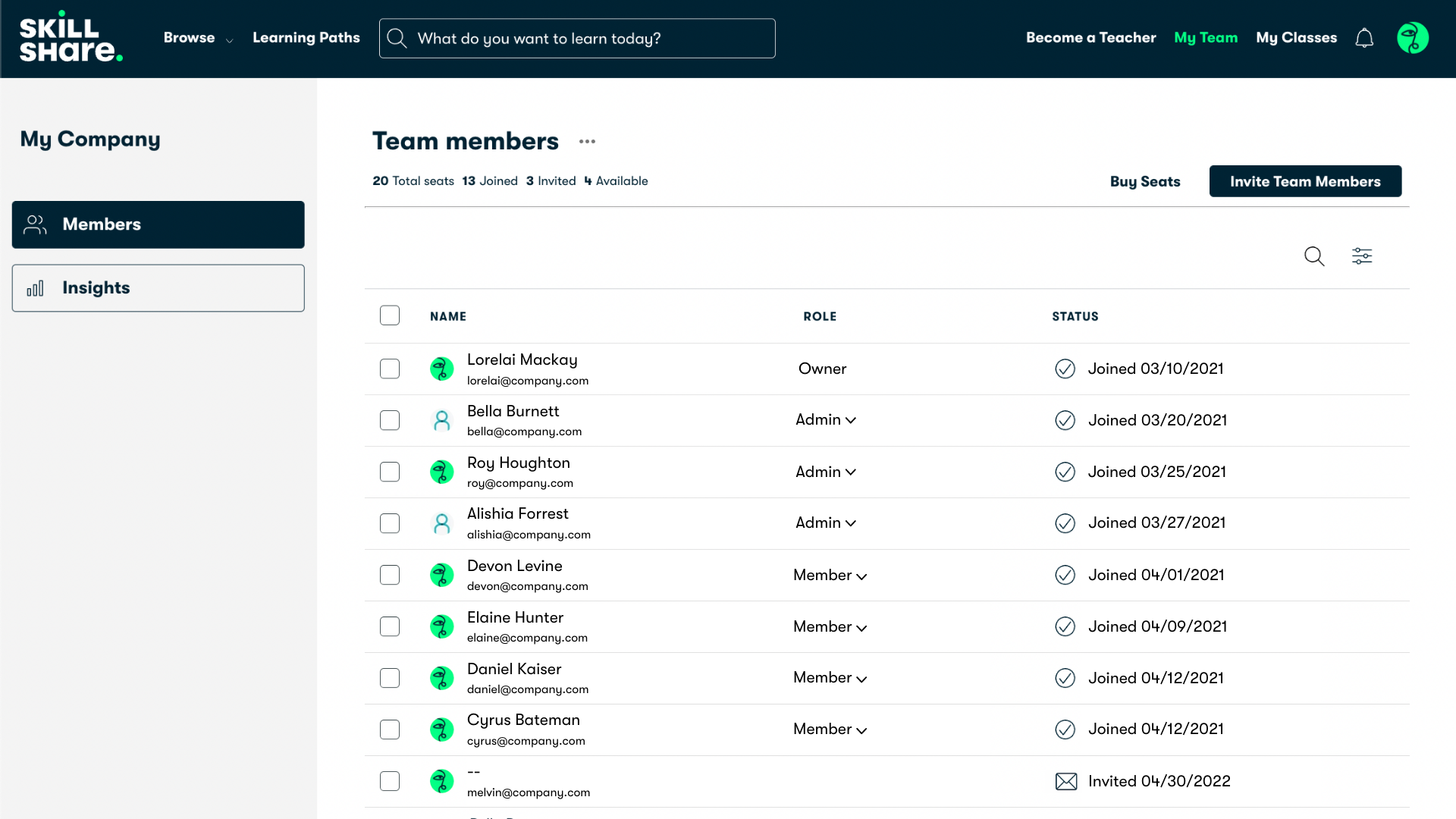 Where can I find the Team Administration page?
You can access the new Team Administration page in two ways.
In the navigation bar, you'll find the 'My Team' button, which will direct you to your Team Admin panel.
Select your user profile picture. You'll see a drop-down with an option labeled 'Team Administration'.
This feature is available for all Skillshare for Team administrators. See our plans and pricing here.