You will receive payments for each month on the 16th of the following month. For example, you would receive payments for the minutes watched in your classes and referrals made from July 1st to July 31st on August 16th.
We send payments through PayPal. Unfortunately at this time, if you do not have a PayPal account, you cannot earn revenue from teaching on Skillshare.
You can easily add a PayPal account to your Skillshare account account under the Payments section of your Settings. At the bottom of the page there will be a prompt to input your account name.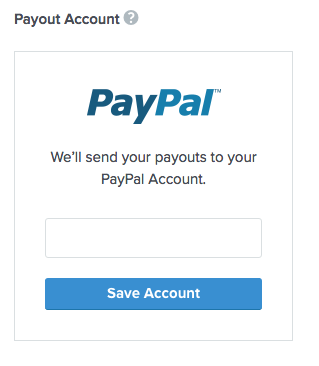 If you've noticed a discrepancy in a payment after 30 days from when that payment was or should have been made, we unfortunately cannot make changes. Please email teach@skillshare with any additional questions.