Increase engagement by using some of the platform's built-in tools to communicate with your students and followers.
In this article:
Using Class Discussions With Your Students
Class discussions are a way for students to ask questions, chat with each other, and share tips and resources within your class. The more students collaborate with one another, the more enriching their class experience becomes! As a teacher, you can use this space to spark engagement with your students through discussion questions or prompts, by calling out student projects you love, by casually chatting with your students, or by posting your own tips or resources.
Access your class discussion board by clicking on the Discussions tab in your class — you can make a post from there.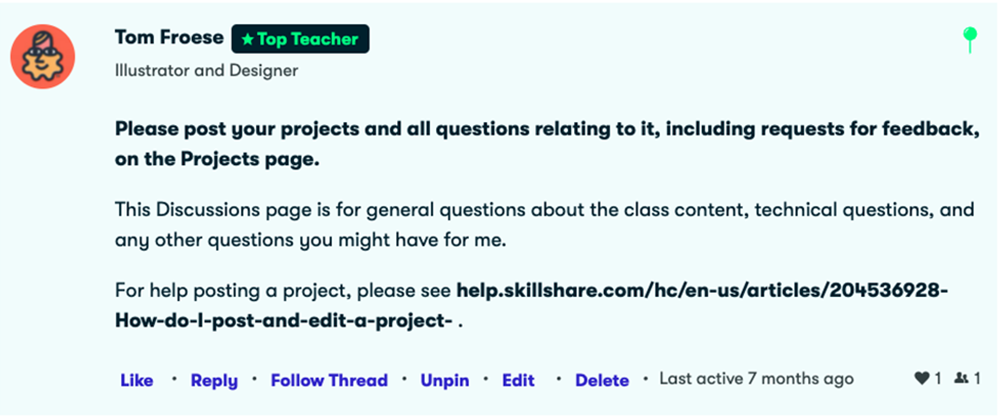 Using Discussion Announcements With Your Followers
Discussion announcements work similarly to class discussions but instead of communicating with students within a single class, you are sending a message to the Skillshare community members that follow your profile. For that reason, discussion announcements are a great tool to augment your teacher brand, share updates about upcoming classes, or announce giveaways.
To post a discussion announcement to your followers, head to your teacher profile and click Edit Profile. Then, click Create Discussion.
Access this same feature by clicking on the Teach dropdown menu on our platform and selecting Post to all Followers. Don't forget to check Email all followers and add a subject line to make sure the discussion is emailed to your followers too.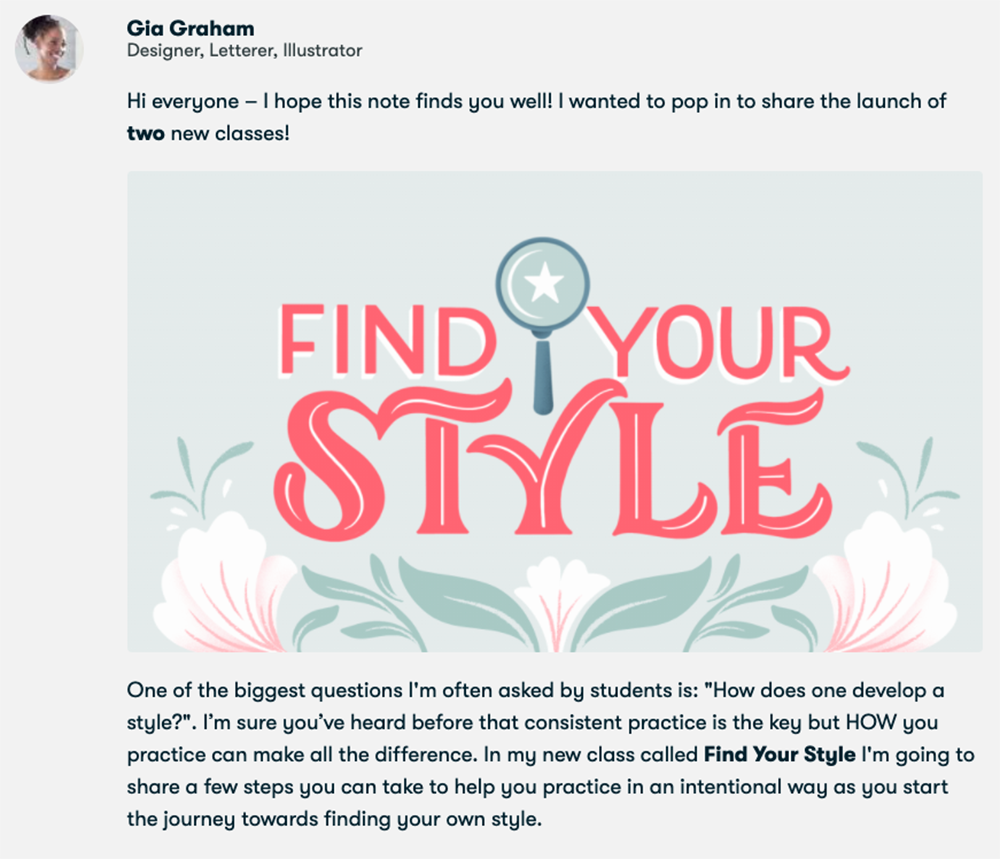 Best Practices for Engaging Discussions
Here are a few ideas for making the most out of discussions with your students or followers.
Post a Welcome Message
After publishing your class, post a "welcome" message to thank students for joining and to let them know that you're available to answer questions that come up along the way.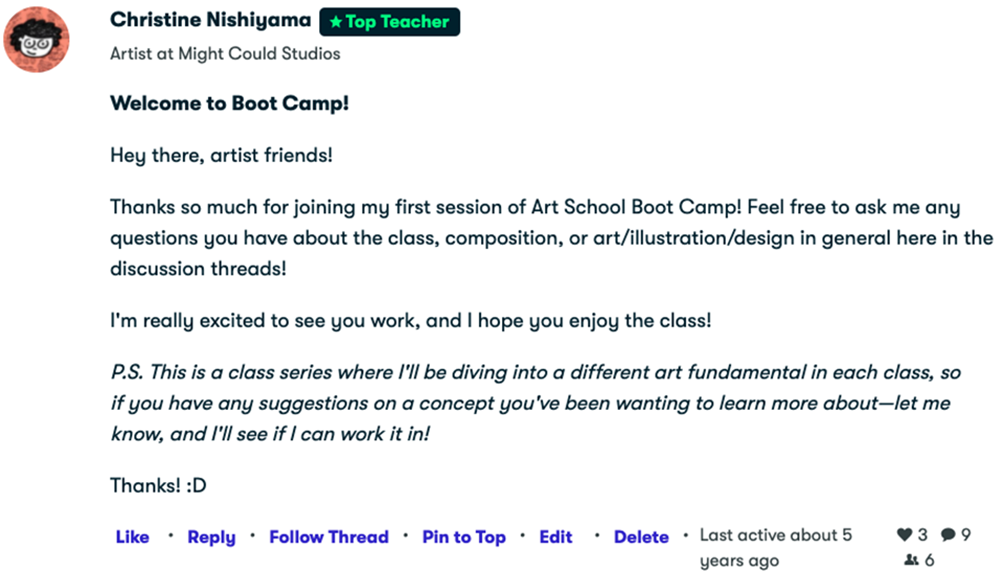 Pose Open-ended Questions to Spark Discussion
People love to talk about themselves! Find ways to pose questions that link the class content to your students' personal lives or experiences — bringing in diverse perspectives is a great way to invigorate a class community. Alternatively, you can use class discussions to ask your students for their opinions, such as what class topic you should teach next, or which of your draft designs they like better.
Share Resources
Use discussions to share articles or links with your students. Students appreciate relevant and timely content that complements your class lessons and can be a way to point followers back to older classes.
Make Announcements
Students who enjoy learning from you are eager to hear from you directly! You can use class discussions to announce new bonus material within the class or let your previous students know when you are launching a new class on Skillshare.
For Class Discussions or Discussion Announcements, check the Email all students box before clicking the Post button to ensure your students will also see your announcement in their email inbox.
Check In Regularly to Answer Questions
Check in every 1-2 days to reply to unanswered student questions with your helpful tips and insights.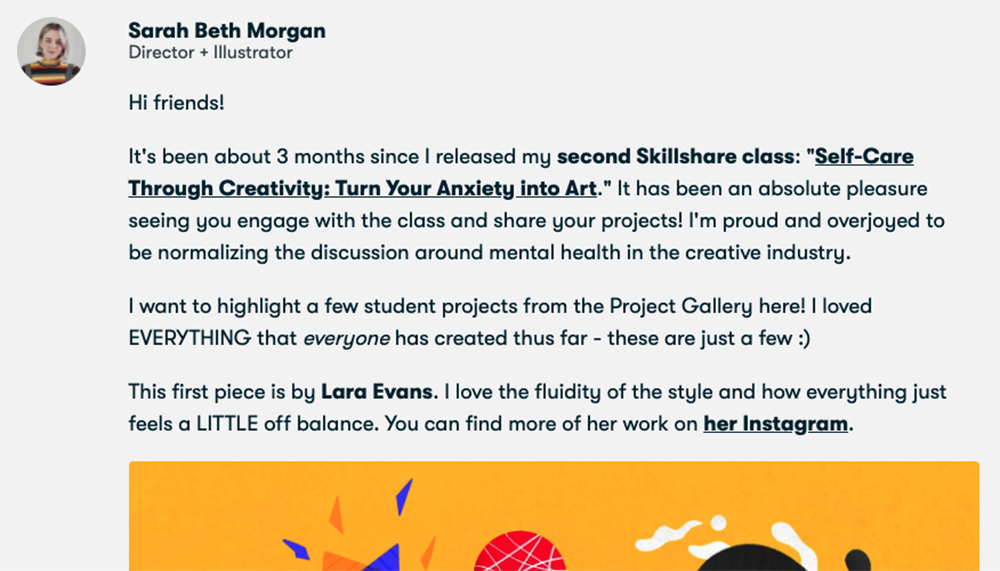 Go Further