Where you film matters! When choosing a space for filming, you'll want to select a spot that has ample light, no audio or visual distractions, and a professional appearance that reflects the topic that you're about to teach.
In this article:
Find Your Light
Good lighting will make the biggest difference in the quality of your videos, but an expensive lighting setup isn't necessary. Find a nice spot near a window that offers a balance of natural light. After you've identified a location with soft, natural light, experiment with framing and positioning so you're standing beside the window, not in front of it. Standing a few feet from your background can help avoid shadows and create a pleasing depth of field.
If you don't have access to a space with ample natural light or you're shooting on a dark day, you can also use artificial lights.
If the lighting isn't right in your creative workspace, you may need to fake it. Pick a location in your home that has the absolute best lighting and simulate a studio or classroom environment, using furniture, plants, artwork, and other props as you choose.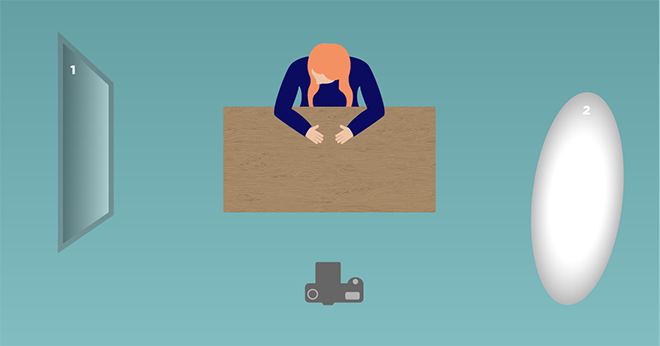 Remove All Distractions
If you're shooting a talking head video, make sure the space you're filming in reflects and enhances the quality of your class. Remove or conceal any furniture or clutter that might appear distracting on camera.
There's nothing worse than a great lesson with a distracting buzz in the background! Before you settle on the space where you plan to shoot your videos, sit in silence and listen for any audible hums or noises. You may need to turn off any electrical appliances you have nearby, or experiment with a new location to minimize the noise.
Dress Your Set
Set the mood for your class by preparing and stylizing your physical set — whatever will be visible on camera for talking head videos — with props.
Your set should reflect your topic so it's clear to students what you're about to teach. Don't be afraid to use the "tools of your trade" as props and find a way to stylize them so they look good on camera. For example, for a watercolor class, you might include a jar of brushes and your paint palette; for a graphic design class, perhaps you're positioning your laptop strategically in the frame. Additional props such as examples of your work, plants, books, posters, or other objects add visual interest to your set.
You might also want to think about where and how you place those props in your space in preparation for filming. Be intentional to create a sense of depth in the frame, highlighting the foreground, middle ground, and background.
See a few examples from some of our teachers below: