Once students complete your first class, they'll be hungry to learn more from you. In addition to consistently publishing classes, consider ways you can promote what you're offering as a teacher and establish your brand on Skillshare.
In this article:
Define Your Vision
To help you think about your long-term vision for teaching, consider the following questions:
How would you describe your creative practice or approach to teaching?
What topic areas do you specialize in teaching? What can you share about your background or experience that would encourage students to take one of your classes?
Who is your target audience for your classes? What is your typical student looking for or need to learn to move ahead?
How do you want students to feel when taking your classes? What are a few words you want your audience to associate with your classes?
Take some time to write 2-3 sentences based on the prompts above. These notes may provide a helpful frame for thinking about future classes and ways to grow your following on Skillshare. Consider how you'll incorporate these notes into your teacher brand: how you describe your work as a teacher in your bio and elsewhere, in addition to how you market your classes.
Promote Your Channel
Once you have published your first class, you have access to a channel referral link. You can find it by navigating to your account settings and clicking on "Refer a Friend," or click on the "Refer a Student" button from Your Teacher Stats dashboard. This link allows you to showcase all of your classes, instead of just one, and gives new students one month of a Skillshare membership for free. Plus, you earn a referral bonus for each new signup through that link!
When you market all of your classes at once, it shows students the value of signing up for Skillshare and builds additional credibility for you, positioning you as an active and engaged teacher.
To get the most out of your channel referral link, here are some ideas:
Share your channel referral link in permanent locations, such as your email signature, website, or blog to continually drive students to your classes on Skillshare.
Connect your YouTube followers to your Skillshare classes by adding the referral link to your About page, as well as in video descriptions.
Regularly market your channel on social media, even when you aren't releasing a new class.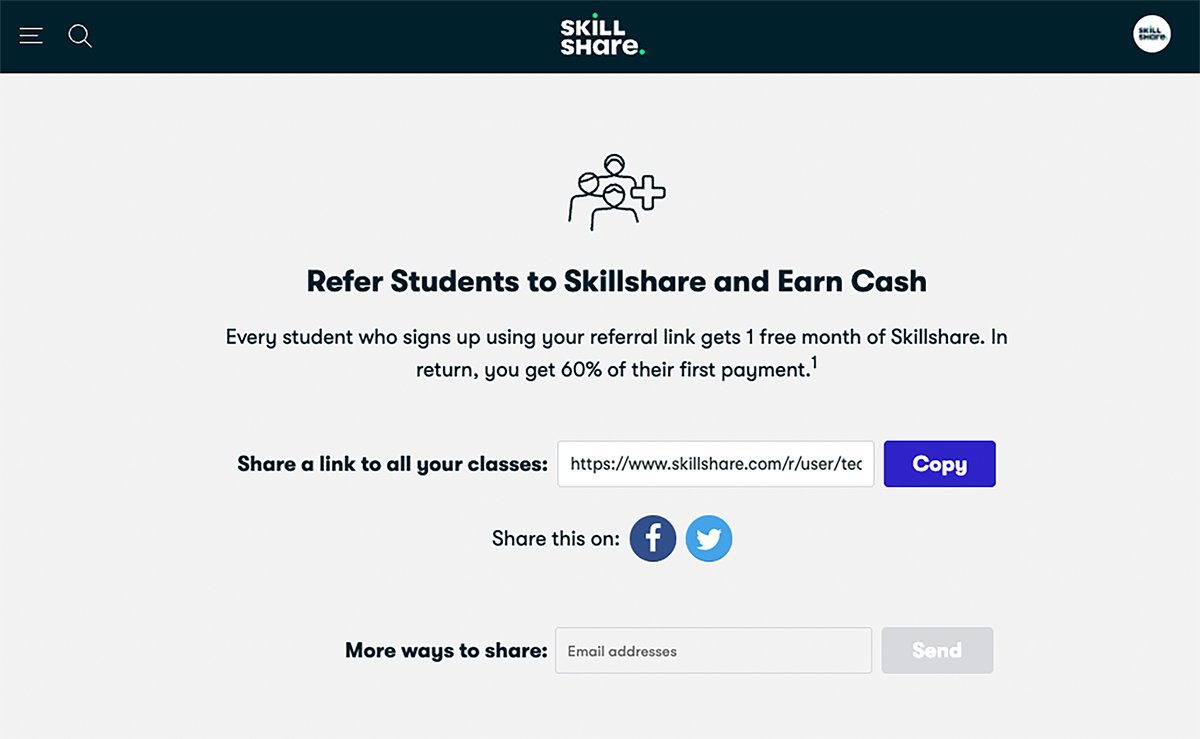 Grow Your Following
Any student on Skillshare can follow you by visiting your teacher profile and clicking the Follow button. Your following is your built-in audience for new classes. Every time you publish a new class, your followers will be notified automatically.
Besides regularly publishing new classes, here are a few other things you can do to grow and sustain an active and engaged following on Skillshare.
Invite Your Students To Follow You
This may seem obvious, but the best way to grow your following is to directly encourage your students to follow you. Let them know that by following you, they can stay up to date on your newest classes, resources, and any contests you run in the future. Keep this mention short and sweet and limit it to the intro or outro of your class to avoid sounding too promotional.
Reach Out to Your Followers Regularly
While your followers get an automatic notification every time you publish a new class, you can reach out to them with relevant content in between publishing new classes too. You can do this by posting a discussion announcement to your profile. Similar to posting a discussion to your students in a single class, you can make announcements about upcoming classes or survey your followers about what they would like to learn next. To learn more about using this feature, refer to the section "Using Discussion Announcements with your Followers" in the article Facilitate Discussions.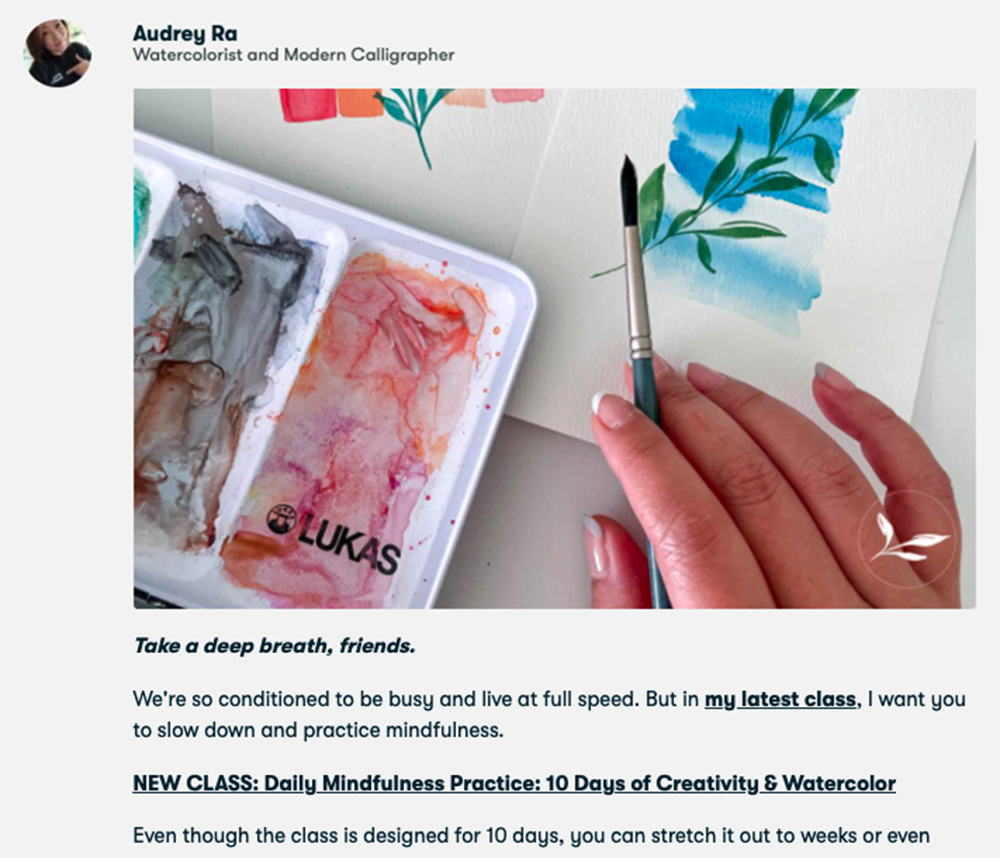 Go Further